Hauptseite
»
2018
»
November
»
3
» La Casa -1994-
---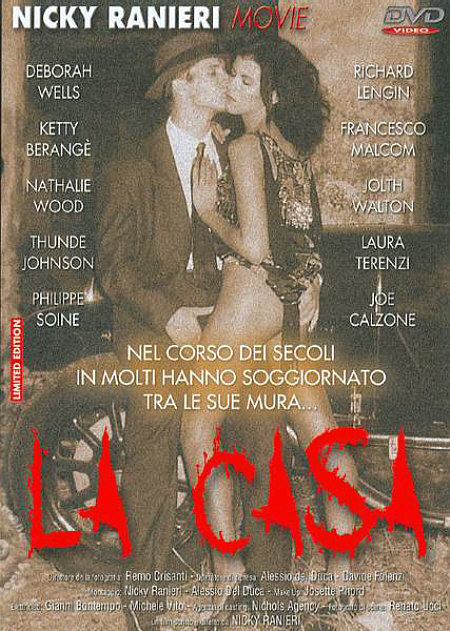 -Click Cover for Thumbnail-
La Casa
640 x 480 Pixel - MP4 - 1:09 Hour - 1360 MB - Französisch
Download:
Uploaded
Kategorie:
Video - Movies
|
Aufrufe:
14
|
|
Kommentare insgesamt: 1

0

Spam

Auch: La Maison Close / Orgasmo Haus / La Maison de tous les plaisirs

Cast: Deborah Wells, Francesco Malcom, Beatrice Valle, Maria Lopez, Jolth Walton, Joe Calzone, Julia Channel, Richard Voicin, Philippe Soine, Thunde Johnson, Laura Terenzi, Nathalie Wood, Vally Verde, Ketty Berange, Christopher Clarck, Joe Calson, Lisa De Renzy

Director: Magdalena Lynn as NIcky Ranieri
Studio: Mario Salieri Entertainment Group / Colmax / Goldlight / Nicky Ranieri Productions
Released: 1994
Category: All Sex, Vignettes, Retro, Classic, Brunette, Feature, Oral, Blowjob, Pussy Licking, Anal, Creampie, Natural Tits, Big Tits, Hairy, Hardcore, Big Cock, Facial

Video:
Codec: MP4
Laenge: 1:09 Std.
Aufloesung: 640*480 Pixel
Bitrate: 2664 Kbps
FPS: 25

Audio:
Sprache: Französisch
Codec: AAC
Sample-Rate: 48000 Hz
Bitrate: 160 Kbps

These French girls are classy, though they still love to take a load on their face. In La Maison Close, be prepared for 5 pure scenes of hot action, from the back of a truck, to the inside of a barn, these girls love it and want it anywhere, and I mean anywhere. These girls want it in every hole and don't rest until they have hot cum all over their bodies.