Hauptseite
»
2018
»
November
»
5
» Indecent Itch -1986-
---
7:07 AM
Indecent Itch -1986-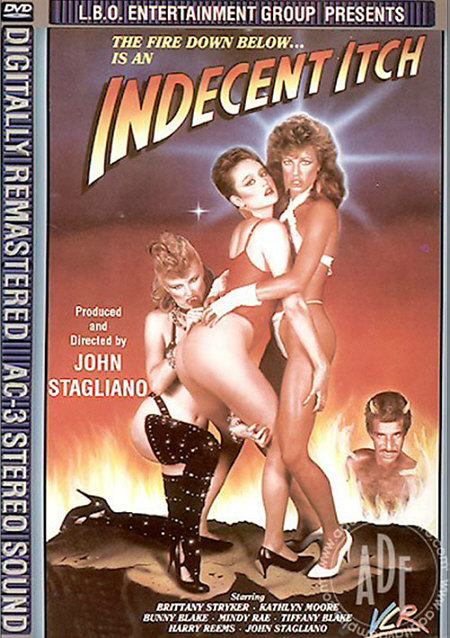 -Click Cover for Thumbnail-
Indecent Itch
512 x 384 Pixel - XviD - 1:27 Hour - 895 MB - Englisch
Download:
Uploaded
Kategorie:
Video - Movies
|
Aufrufe:
8
|
|
Kommentare insgesamt: 1

0

Spam

Cast: Brittany Stryker, Bunnie Blake (Credited: Bunny Blake), Tony Martino (Credited: Chuck Martin), Harry Reems, John Stagliano, Kari Foxx, Sheer Delight (Credited: Kathlyn Moore), Marc Wallice, Mindy Rae, Peter North, Rick Savage, Sandy Summers, Steve Drake, Steve Drake, Tiffany Blake, Troy Tannier

Director: John Stagliano
Released: 1986
Category: All Sex, Oldie, Classic, Feature, Facial, Blowjob, Natural Tits, Big Tits, Blonde, Brunette, Hairy, Anal, Oral, Hardcore, Pussy Licking, Big Dick, Creampie, Cumshot, Lesbian, Threesome, Extreme, MILF

Video:
Codec: XviD
Laenge: 1:27 Std.
Aufloesung: 512*384 Pixel
Bitrate: 1290 Kbps
FPS: 29,97

Audio:
Sprache: Englisch
Codec: MP3
Sample-Rate: 48000 Hz
Bitrate: 132 Kbps

Stunning new starlet Brittany Stryker dances alone, withdrawn from the pain and frustration of relationships. Her constant masturbation is her one escape. This bittersweet solitude is broken by the intrusion of old friends. The taunts and teasing of her promiscuous friends drive her to have nightmares of her masturbation fantasy, having each of her holes filled with large vibrating pink dildo, the cold piece of plastic to which she is addicted. she is left empty and begging for the real thing, which she gets when three young studs replace the cold plastic with the hot pulsating real thing, all three of them at once! In the midst of her struggle, and the constant partying (Wesson oil and all! of her friends, Brittany somehow finds what she really wants.