Hauptseite
»
2019
»
Januar
»
10
» Parties fines -1977-
---
7:06 AM
Parties fines -1977-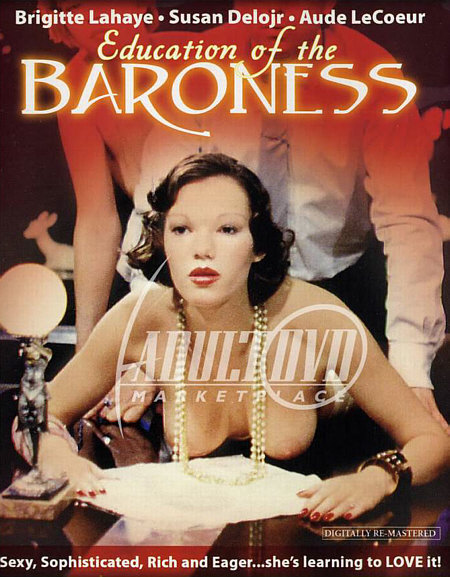 -Click Cover for Thumbnail-
Parties fines
720 x 472 Pixel - MP4 - 1:14 Hour - 1110 MB - Französisch
Download:
Uploaded
Kategorie:
Video - Movies
|
Aufrufe:
9
|
|
Kommentare insgesamt: 1

0

Auch: Pleasure Parties; Die lusternen 20er (Germany); Indecences 1930 (France); L`altro vizio di una moglie (Italy); Baronessans vilda sexorgier (Sweden); Education of the Baroness (USA); Indecency (USA)

Cast: Brigitte Lahaie, Maude Carolle, Sylvia Lamo, Michele d`Agro, Alban Ceray, Guy Royer, Jacques Gatteau, Richard Bigotini, Patrice Cheron

Director: Gerard Kikoine
Studio: Alpha France 
Released: 1977
Category: All Sex, Classic, Feature, Facial, Blowjob, Natural Tits, Big Tits, Blonde, Brunette, Hairy, Anal, Oral, Hardcore, Pussy Licking, Big Dick, Creampie, Cumshot, Lesbian, Threesome, Miscellaneous, 70s

Video:
Codec: MP4
Laenge: 1:14 Std.
Aufloesung: 720*472 Pixel
Bitrate: 1997 Kbps
FPS: 25

Audio:
Sprache: Französisch
Codec: AAC
Sample-Rate: 44100 Hz
Bitrate: 128 Kbps

Brigitte Lahaie in her first big role. The first step in a career that only lasted three years, but during which Lahaie, who turned out over 30 films, would rise to become the symbol of French femininity around the world. Gerard Kikoines first film, Indecencies 1930 was more than a chef d'oevre, it met triumphant success when it debuted in Paris on September 21, 1977 under the title Parties Fines in Alpha France cinemas.
Brigitte Lahaie may be the brightest star to have ever shined in the French world of erotic cinema. She started performing at the age of 20 appearing in many films for Alpha-France between 1976 and 1980 when she transitioned into mainstream film, television and radio.
Some of her greatest XXX works include INDECENCIES 1930, A FOREIGN GIRL IN PARIS, FRENCH SEX LESSONS, HOT YOUNG WIDOWS 2, THE HOUSE OF FANTASIES, PERVERSION OF A YOUNG BRIDE and THREE FRENCH HOTTIES.